Laundress: neat and tidy wardrobe guaranteed!
Your family's wardrobe consists of dozens or even hundreds of items of branded clothing and shoes? Does an unskilled employee who doesn't have appropriate skills take care of such expensive things? In this case, make the most rational decision and hire an experienced and trained laundress from English Nanny. A laundress is a professional who has a vast amount of practical knowledge and skills in washing, Ironing and organising clothes and bed linen.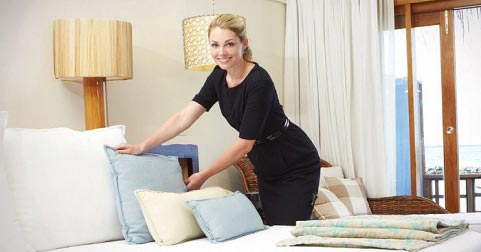 Use the services of our highly competent laundresses, because they know exactly how to keep your wardrobe clean and tidy. Your family members's suits and dresses will always be in perfect condition, in addition, you will be able to appreciate organisation of clothing and shoes depending on the time of year.
Advantages of hiring a professional laundress
The quality and lifespan of your clothes depend on how well you care for them. Therefore, we recommend that you hire our experienced laundress in your home, thanks to which you can count on the following advantages:
Guaranteed clean, ironed underwear and clothes;
Maximum preservation of the original properties (including aesthetics) of your clothes and footwear;
Proper wardrobe organising;
Timely repair, alteration and restoration of your clothes;
Sorting and storing clothes depending on the type of fabric, leather, fur, etc.
The textile industry does not stand still, from time to time there are new fabrics and materials produced that have their own properties. If a particular type of fabric has been washed or ironed improperly, then this item of clothing may become unusable even after passing one technological cycle. Some clothes consist of different fabrics and each needs a specific mode of washing or ironing. An experienced laundress always knows how to wash a particular fabric, which method of ironing should be applied in each case. If an item cannot be washed the usual way, then she gives it to the dry cleaner.
Why choose a laundress?
Some homes have domestic staff who perform many functions: washing/ironing, cooking, cleaning. Having to complete so many tasks males it difficult to count on the same quality performance of all functions, because in most cases, the staff have some one narrow specialization, and the rest of the work they perform to the best of their own understanding which sometimes isn't perfect. Of course, the idea to hire a housekeeper who can do everything makes sense in rare cases, but if you want your wardrobe to be spotless and perfect, then a full-time laundress is what you need. Only she can undertake the entire range of responsibilities related to your clothes and footwear.
The optimal structure of the wardrope
The larger and more diverse your wardrobe, the more advantages and convenience you can get when optimising its structure. The laundress will best distribute all items of clothing according to seasons, create ideal storage conditions (temperature and humidity) for furs and such delicate fabrics as cashmere and silk. Your fur clothes made of sable and lynx will last for many years if you entrust their storage to our laundresses. They have a complete understanding of the differences in cleaning all types of shoes: suede, leather, patent, fabric. Your VIP wardrobe will always be in perfect condition!
Hire a laundress through our company
We have been in the market for many years, all our laundresses have extensive experience and positive references. They will undertake all tasks related to cleaning and organising your wardrobe as efficiently as possible. We guarantee each client that any of our laundresses can perform the entire range of work on washing, ironing, steaming clothes including bed linen, as well as organising your wardrobe and creating perfect storage conditions for your fancy clothes. Hire our laundress today – and tomorrow your wardrobe will be noticeably transformed!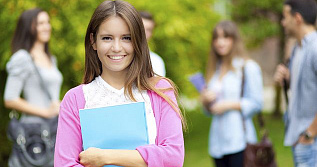 Learning English with young and active foreign student seems more like a game for the child. You won't force a preschooler to sit at a desk all day and do verb conjugation exercises. They learn languages by communication, that's how they become bilingual.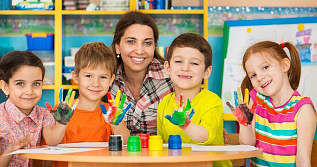 The most harrowing question for all young mums and dads - choosing what is best for their child: a nanny or kindergarten? Finding the answer to this question is especially difficult for parents who want to raise a bilingual or multilingual child. They need to understand which approach will best help their child learn a second language: an English kindergarten or a nanny from England? Let's look at the pros and cons of each option.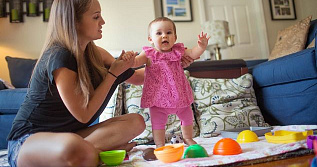 Nanny-governess is a kind of staff you trust the safety, health and development of your children with. When hiring a nanny, you need to pay attention to personal traits and professional qualities of the candidate.