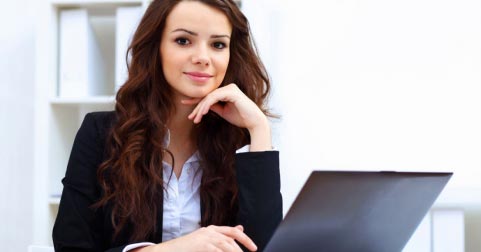 In the modern world, the work of a manager or owner of a company involves a large range of responsibilities, some of which he or she has to delegate. In this case, a personal secretary is able to help. Usually they're someone who is able to quickly solve any issue, plan their boss's daily routine, prepare materials for meetings and take meeting minutes, answer the phone, run errands the boss, and represent the company. For an employer, a personal assistant is a trusted person who can be assigned with solving even the most delicate problem. This is quite convenient.
LET'S LOOK AT THE SPECIFICS: SECRETARY, SECRETARY ASSISTANT, OFFICE MANAGER, PERSONAL ASSISTANT TO THE MANAGER.
An administrative position can have different names, just as a salesperson can be a supervisor, customer manager, or employee in the store's showroom. In our case, confusion may arise in the definition of "Secretary", "Secretary assistant", "office Manager"and" personal assistant to the manager".
The duties of a SECRETARY include:

Working with corporate email. A secretary must be able to sort emails and forward them to the persons responsible for resolving the issues specified in the message body.
Working with the phone. Just like with email, it is important to understand who the caller needs to wants to talk to. In addition, you need to understand which calls should be gently and politely declined.
Organization of meetings and negotiations. Usually, you need to book a room and prepare the necessary materials, check if all office appliances work properly.
Informing and notifying office employees about important and significant events.
Ordering office supplies.
Often these responsibilities are not limited to the scope of duties, and the secretary can always be asked to prepare tea or coffeee and undertake ad hoc tasks. To sum up, the position of secretary is a multi-tasking profession that requires special skills, abilities and a certain character – compliant and calm.
The duties of the SECRETARY assistant include:
Handling correspondence, taking messages
Answering calls
Welcoming guests and clients
Produce scanned copies of documents
Booking tickets and hotel reservations at the request of the Manager.
As we can see, the list of responsibilities has changed a little, becoming a little bigger, but easier. In other words, the referent performs well-known tasks that can be handled by a person without higher education or special training or experience in working in an administrative position.
The duties of an OFFICE MANAGER include:
Supervising and monitoring the work of secretaries
Supervising and monitoring the work of cleaning staff
Organizing company events
Ordering stationery, snacks and office supplies
Taking meeting minutes
Attending meetings and translating them
Preparing timetables and schedules
Undertaking ad hoc tasks
This profession requires appropriate education and work experience. In such a position, a Manager, archivist, or a University graduate can feel confident and ready to apply their knowledge in practice. As we can see, the range of responsibilities has changed and become more specific. However, the salaries of office managers differ from the salaries of secretaries and assistants quite significantly.
The duties of a PERSONAL ASSISTANT include:
Full list of Secretary's responsibilities.
Transaction support
Working with top managers of different companies on behalf of the company's management.
Translating documents and meetings on request
Planning the manager's working day
Working as a receptionist
As we can see, the duties have become more personal, prestigious and responsible, each of the tasks requires careful attention from the personal assistant, since the status of the company and the manager depends on the result of his or her work.
Most often, this position is called Secretary of the Head.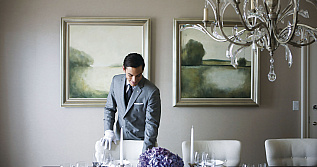 EnglishNanny has extensive experience in selecting qualified butlers from Russia, Great Britain, France, and Italy for high-ranking families around the world.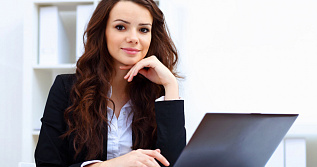 In the modern world, the work of a manager or owner of a company involves a large range of responsibilities, some of which he or she has to delegate. In this case, a personal secretary is able to help.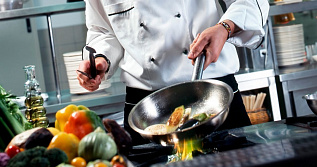 Private professional chef is a luxury only a limited number of people can afford.
We offer chefs from Russia, Italy, France and the UK who significantly improve the quality of your life and free the family from the burden of cooking for family members, guests and staff.