Nannies from France have a beautiful character and an easy-going and friendly personality. French nannies are famous for their attentive and caring attitude to children and all family members. All these traits of character of French nannies are noted by children and parents who worked with them.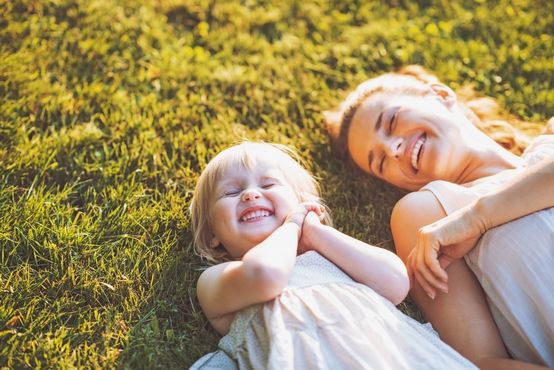 As you know, children don't like a didactic tone. They are sensitive to the character and disposition of those around them. A French nanny doesn't just treats the child and his parents well, she literally endows them with charm and spontaneity.
A nanny from France is always in a good mood. With such a teacher, the child's sense of humor will develop by the age of five. According to research, a developed sense of humor makes life easier, and also creates immunity from life's adversities, allowing you to avoid conflict situations and reduce the negative impact of stress. A French nanny is a stunning charm combined with the highest professionalism.
French and Russian nannies - what is the difference?
A French nanny is a professional employee. Her professionalism is confirmed by diplomas and certificates. This is not a random person in the profession, not someone's good friend or a local eldery lady, but a specialist who has been trained. Usually a nanny from France has a certificate of completion of first aid courses and completed special training. All specialists listed in the Agency's database have experience working with young children. They have recommendations from previous employers. Additionally, they are interviewed by the Agency's psychologist. By inviting a French nanny to the family, you can be sure that you will entrust your child to a decent and honest person.
Another significant argument in favor of choosing a French nanny is an impeccable command of the French language. As you know, the age from birth to three years is one of the most important periods in the life of a baby. At this age, any language spoken in a child's family will become the child's native language.
Due to the fact that the baby will always have a native French nanny looking after him, he will speak French in two or three years. By the time he's five, he'll be speaking like a Parisian. In the future, knowledge of the French language will give him a chance to study at best universities in France, where education is free for foreign students.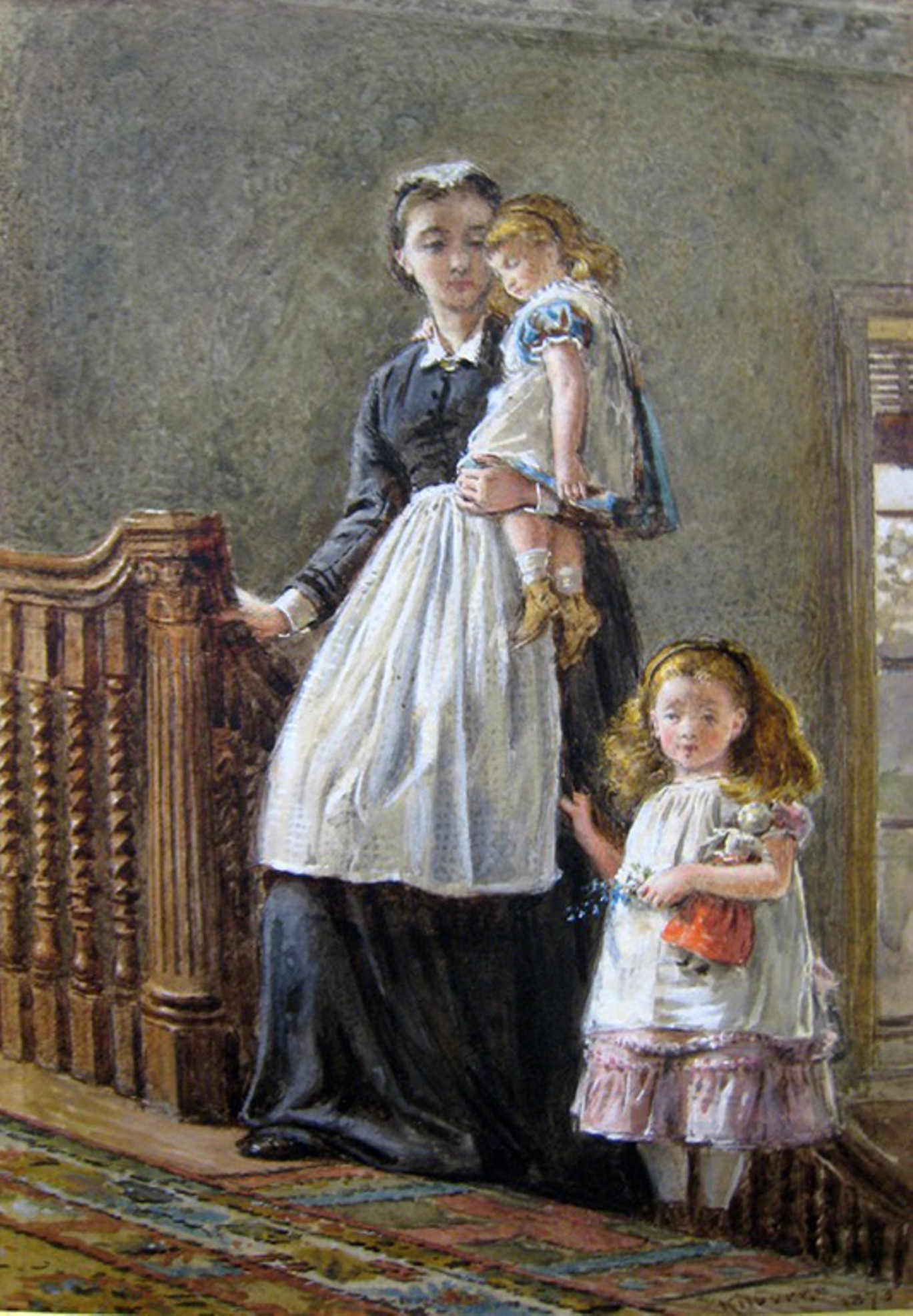 In pre-revolutionary Russia children of aristocratic families were expected to speak several foreign languages. French was the first language they learnt, then German and English. Languages were taught from birth, and a French nanny was hired for this purpose, and later a governess or tutor from France, England or Germany was invited
What tasks will a French governess undertake?
A nanny from France will take care of your baby: feeding, bathing, daily walks, making sure your baby follows the routine, and creating developmental activities suitable for the child's age. While interacting with your child she will always speak French: read children's books, tell stories and sing funny songs. A French nanny will keep your child safe and ensure his room is clean and tidy. A detailed list of responsibilities is set out in the contract that is concluded between the employee and the employer.
At the request of the employer, a native French nanny can communicate in French not only with the child, but also with the parents. On average, according to the contract, a foreign nanny spends 8-10 hours a day, 5 days a week with a child. If she goes to work on weekends or holidays — this is negotiated in advance and paid extra. Accompanying your child on trips is discussed separately.
What impact will a French nanny have on your child's upbringing?
A French nanny will give your child a French upbringing and excellent manners. French women do not indulge children's whims and do not put children in the center of the universe. A French nanny will bring up a baby who will never throw a tantrum in the store or at a party if his request is not fulfilled. The child will grow up disciplined and independent.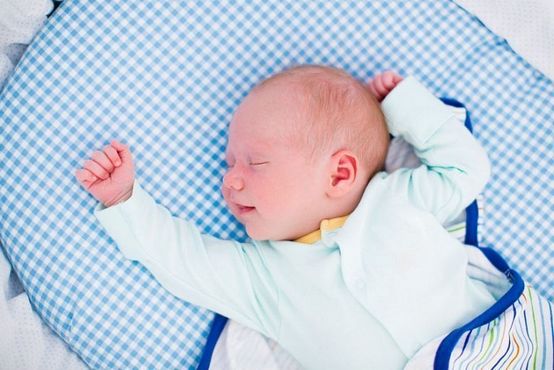 Interesting fact: in France babies are taught to sleep independently from birth. The baby can wake up in the middle of the night but this is not a good reason to grab him in your arms and start cradling him.

French mothers watch their children, and then decide what to do depending on the situation. Sometimes they let the baby cry it out. As a result, the baby calms down and falls asleep on his own in a few minutes. Gradually the child gets used to falling asleep without being held which gives his parents an opportunity to get some rest.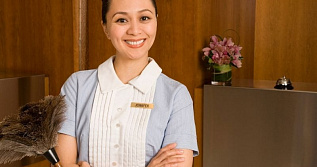 Philipino staff possess good personal and professional traits that formed high demand for this staff in Russia and worldwide. English Nanny helps you to choose qualified and hardworking staff at a reasonable price accordingly to your requirements.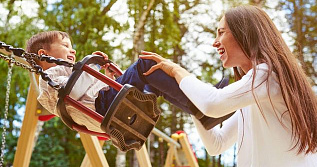 At what age does your child need a governess? Is it necessary for the governess to speak any foreign language? You can find the answers to these questions in this article.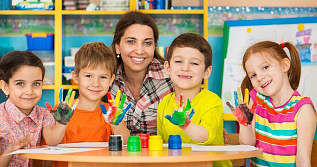 The most harrowing question for all young mums and dads - choosing what is best for their child: a nanny or kindergarten? Finding the answer to this question is especially difficult for parents who want to raise a bilingual or multilingual child. They need to understand which approach will best help their child learn a second language: an English kindergarten or a nanny from England? Let's look at the pros and cons of each option.