English Nanny Agency recruits qualified chefs to work in private household accordingly to your high requirements. (chefs' CVs)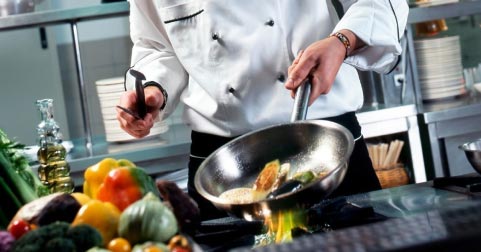 Private professional chef is a luxury only a limited number of people can afford. We offer chefs from Russia, Italy, France and the UK who significantly improve the quality of your life and free the family from the burden of cooking for family members, guests and staff. In addition to this, people who care about health may keep quite a sophisticated diet.
Private chef will provide you with enjoyment from high quality meals and will choose decent and healthy food products at an affordable price.
Our Russian chefs have brilliant references from their previous places of work, intense work experience and relevant diplomas.
Chefs from France and Italy keep up traditions of their national cuisine though have a masterful skill of cooking the whole variety of cuisine to add some flavor to your life. The professional chef uses simple products to make dishes of delicate taste.
Besides professional chef ensures all food hygiene standards when cooking which can be a crucial thing for the Employer and his\her family members. We also offer chefs from Russia, France, Italy and the UK. We have an intensive experience of recruiting chefs who worked in Michelin restaurants and obtain Michelin stars. This means the true professional will work for you and you'll become a true lover of food even if you're not one yet. Chefs care about health and balanced nutrition when planning the menu so you won't gain any weight and will always be in a good mood.
You can also impress your friends and relatives or even business partners with wonderful dinners. All families who have private chefs tend to be athletic and healthy.
OUR CHEFS WORKED IN THE FOLLOWING RESTAURANTS:
MaryJane restaurant (Moscow)
Mozart cafe (Novy Urengoy)
Mario (Moscow)
Труффальдино (Moscow)
Фреско (Moscow)
"La Provincia" (Moscow)
Vineria (Venice)
Серафино (Saint Petersburg)
С.-Марко (Donetsk)
Bellevue Beach (Monaco)
"Отрада" парк-отель (Moscow)
Синее Море restaurant (Sochi)
Джан Карло (Moscow)
Венеция 16 век restaurant (Moscow)
Gardino Italiano (Moscow)
Уголек (Moscow)
Квадрат pizza bar (Moscow)
Рыба.Мясо Два ножа (Moscow)
Forbes (Moscow)
Федор Ушаков motorship (Moscow)
Accademia del Gusto (Moscow)
Italian week market (Moscow) and others

Private chef will find an approach to every family member and will turn an ordinary meal into a culinary delight. As a rule they cook for family members but also plan the menu and cook for parties and big occasions. Private chefs cook delicious dishes at your home. They are responsible for cooking and all supplies including food products. They know all types of menus inside out as providing clients with meals with different dietary preferences and restrictions is very important.

Chefs are also responsible for managing work in the kitchen and serving meals. Some special events require private chefs. Chefs work as a team with other staff, have intensive experience and relevant qualifications. They have skills of cooking dishes of different cuisines and private families from around the world can hire these chefs.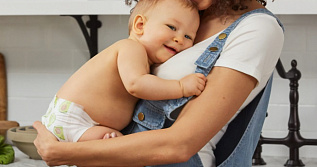 Our English nannies provide a whole host of positive benefits for your child. Not only are our nannies qualified and experienced, but also they are committed and adore children. Having an English nanny allows your child to be exposed to the English language in the familiar environment of your home. Children who have an English nanny will easily pick up the beautiful English accent.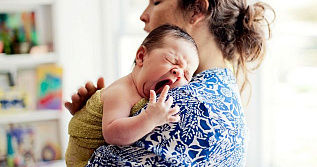 The first months of a child's life are a happy but quite anxious period. At this age, the baby is so fragile and vulnerable that sometimes even parents are afraid to do some procedures.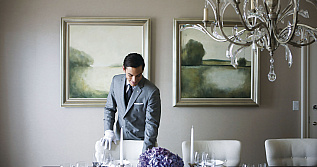 EnglishNanny has extensive experience in selecting qualified butlers from Russia, Great Britain, France, and Italy for high-ranking families around the world.