English Nanny has extensive experience in selecting qualified butlers from Russia, Great Britain, France, and Italy for high-ranking families around the world.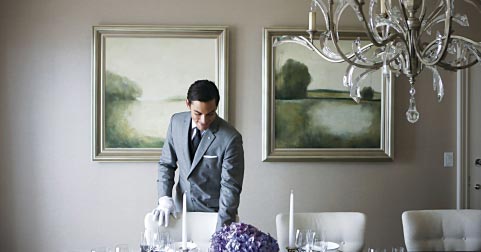 Butlers were in high demand in the rich, private estates of aristocrats throughout Eu-rope since the XI century. Duties included: selection and training of workers, household management, wine cellar management, bookkeeping and running er-rands for the head of the family.
In pre-revolutionary Russia, the butler (senior footman) was an important figure in noble estates, serving as the Manager of the entire country estate.
Modern butlers
Since the 80-s, the demand for qualified butlers with experience in household man-agement and organisational skills has increased significantly. Wealthy families, in-cluding Russian ones, need effective management of their suburban real estates. At the same time, butlers are expected to meet quite strict requirements:
absolute honesty and punctuality;
higher education (preference is given to engineers and managers);
reliability and attention to detail;
tactfulness, complete adherence to etiquette and respect for any private matters of the family members he serves;
organisational skills;
knowledge of accounting basics;
experience in staff management and real estate;
dignity
Most often, butlers are men who have extensive life experience and have received special training, as well as internships in large hotels, private-owned hotels and country real estates. In this case, positive references, certificates and diplomas will be a great plus when hiring such a candidate.
Our recruitment agency conducts a strict selection of candidates for the position of butler. All of them have professional knowledge in this field and many years of ex-perience, as well as excellent written and verbal references. Do you need an effective household manager for your country house? We will find such a candidate for you!
Typical duties of a butler
The range of professional responsibilities of the senior manager is quite wide and can change depending on the preferences and requirements of his employer. A but-ler usually do the following:
Engages in staff recruitment. Oversees staff performance.
Regularly checks the condition of technical systems in the house and the adja-cent territory.
Prepares the house for the owners' arrival
Organises and conducts various events: dinner parties, birthdays, banquets. Oversees kitchen staff including the cook.
On behalf of the hosts, greets guests.
The Butler takes an active part in table setting, serving dishes, drinks and seating guests.
Manages the wine cellar, taking timely measures to preserve and replenish the collection of expensive brands.
In charge of all deals with suppliers, supervises repairs, keeps in touch with ser-vice organisations.
Manages accounting documentation (receipts, invoices, invoices, etc.)
The Butler often runs errands for his employer, organizes trips for him, his fami-ly members and guests, ensuring their safety and comfort.
Keeps track of all income and expenses within the household entrusted to him, forming and controlling the family budget.
Monitors other property, including yachts, garages, and cars.
The butler can come to the country estate every day (except for weekends) or permanently reside in it, managing the household.
Qualified personnel selection
Candidates for the position of butler picked by the international staffing agency EnglishNanny are professionals with many years of experience, unique knowledge, verified diplomas and certificates. Their impeccable reputation and excellent organi-sational skills allow them to competently manage an entire country house with adja-cent land plots and outbuildings.
Does your estate need an effective senior manager? Feel free to contact us. We will find a butler who will run your household of a country mansion in the best possible way.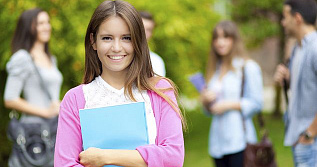 Learning English with young and active foreign student seems more like a game for the child. You won't force a preschooler to sit at a desk all day and do verb conjugation exercises. They learn languages by communication, that's how they become bilingual.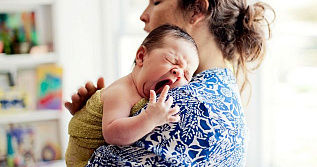 The first months of a child's life are a happy but quite anxious period. At this age, the baby is so fragile and vulnerable that sometimes even parents are afraid to do some procedures.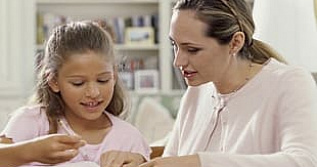 Our English governesses are highly educated women usually with a teaching degree or similar. The governess focuses more on the social, intellectual and educational development of your child. This is normally done in an interactive manner through active play, indoor and outdoor language-oriented activities and structured sit down lessons where your child can learn to read and write.