English Nanny Agency has extensive experience in recruiting chefs from Italy and France for launching new restaurants of Italian and French cuisine or for employment of foreign staff for different projects in restaurant industry. (chefs' CVs)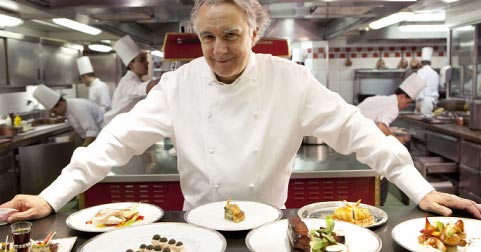 A French or Italian chef will not only provide your restaurant with delicious meals but will also help you to create the atmosphere, to throw a show and develop relationships with clients.
Our chefs have experience of working in the most successful restaurant projects in Russia and all over the world, they know how to manage the process both in the kitchen and in the hall.
OUR CHEFS WORKED IN THE FOLLOWING RESTAURANTS:
MaryJane restaurant (Moscow)
Mozart cafe (Novy Urengoy)
Mario (Moscow)
Труффальдино (Moscow)
Фреско (Moscow)
"La Provincia" (Moscow)
Vineria (Venice)
Серафино (Saint Petersburg)
С.-Марко (Donetsk)
Bellevue Beach (Monaco)
"Отрада" парк-отель (Moscow)
Синее Море restaurant (Sochi)
Джан Карло (Moscow)
Венеция 16 век restaurant (Moscow)
Gardino Italiano (Moscow)
Уголек (Moscow)
Квадрат pizza bar (Moscow)
Рыба.Мясо Два ножа (Moscow)
Forbes (Moscow)
Федор Ушаков motorship (Moscow)
Accademia del Gusto (Moscow)
Italian week market (Moscow) and others.
Italian or French chef will become the main highlight of your restaurant and bring you competitive gain in the industry. Asa a rule, foreign chefs are an attribute of high profile restaurants.
Many of our French and Italian chefs speak Russian, it helps them to perform all the tasks more effectively.
The number of English-language kindergartens continues to grow each year in Russia. Parents strive to raise a bilingual or polyglot kid, so they send their children to kindergartens to learn foreign languages at the age of 1.5-2 years.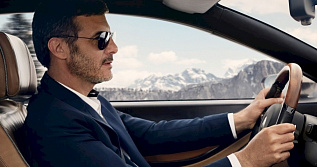 A professional chauffeur will take you to your engagements and events on time and without hassles, become your personal assistant and even a security guard for you and your loved ones.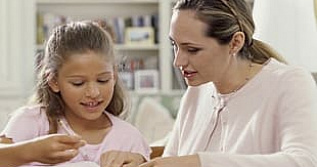 Our English governesses are highly educated women usually with a teaching degree or similar. The governess focuses more on the social, intellectual and educational development of your child. This is normally done in an interactive manner through active play, indoor and outdoor language-oriented activities and structured sit down lessons where your child can learn to read and write.